The Flagship model consolidating functions of existing detectors.
Corresponds to various applications with the condensed functions.
PMC-3 is the flagship model of our malfunction detector, designed with collecting our know-how based on a long years' experience and high-end technologies, and enhancing the further expandability with newly adding large liquid crystal display unit. PMC-3N features various new functions and high-operability fully to meet diversified manufacturing process, and also promote quality control and improvement of productivity.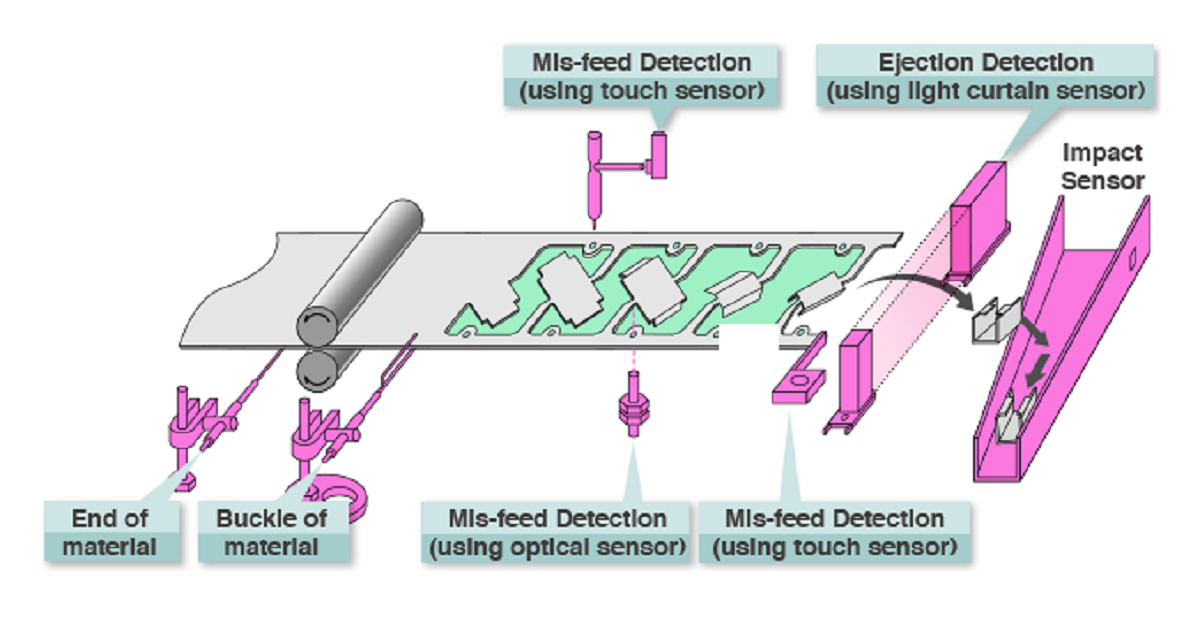 Features
Enhance the functionality with additional units on demand.
Counter unit is easy to see by the large-sized LED display.
Large Liquid-Crystal Display Unit (CLT) enables production management.
CLT unit employs large color liquid crystal and enables wide range appreciation.
All 6 detection channels can be used with the individual timing in each.
Specifications
Power Supply and Output section
Power supply
100-240 VAC, 50/60Hz
Power consumption
10W or less
Output contact
1A, 1B (emergency stop output, auxiliary output)
Output contact Capacity
250 VAC or less, max.3A Cosφ=1
Detecting section
No.of channels
6 channels
Sensor input
6 channles
Timing signal input
Independent timing signal for 6 channels and common timing signal for 1 channel (switchable from NPN to PNP and vice versa)
Other Inputs
External reset, muting input and auxiliary input(switchable from NPN to PNP and vice versa)
Display section
6 X 2 two color LEDs: 6 pcs.for display of signal input, 6 pcs.for display of fault detection(stop state) and 1 pc.for display of all bypass
Communication section (link terminal, 8P modular)
RS-485
Baud rate
76,800bps
Data length
8 bits
Stop bit
1 bit
Parity
Non parity
Others
Response time
Max. 1 ms for each input
Temperature Range
Working:-10℃-50℃(non freezing) / Storage:-20℃-75℃
Humidity range
10-85%RH (at wet bulb temperature of 29℃ or less, non condensationn)
Options
Counter unit, Liquid crystal color IO unit